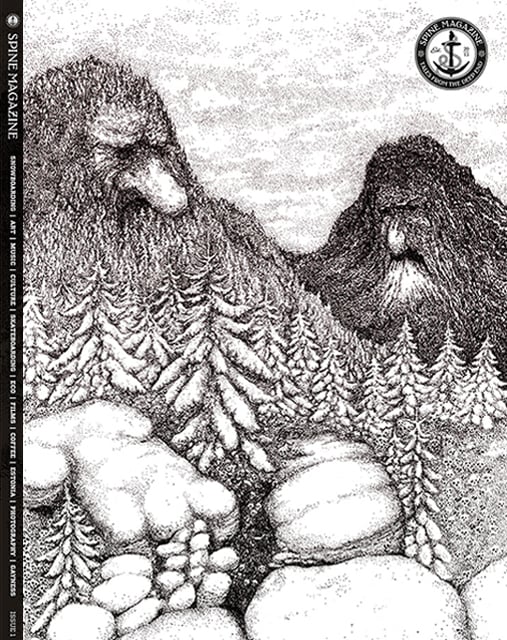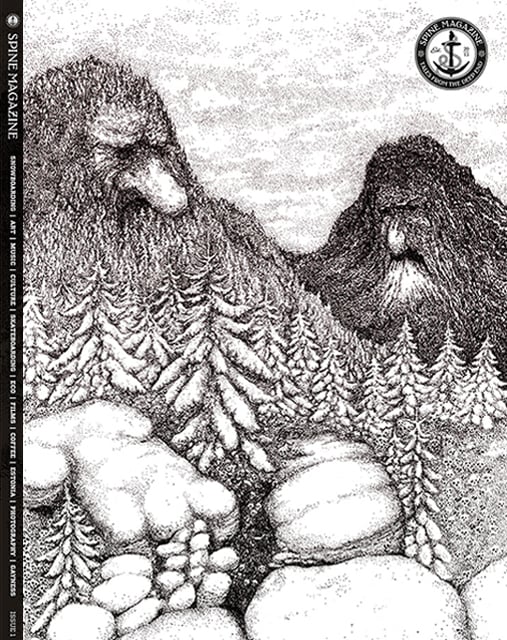 Spine Magazine - Issue 1
€10.00
100 sivua. Painettu laadukkaalle 130 g paperille, kansi Danny Larsenin tekemä. Sisäsivuilla offset-lakka kaikkien kuvien päällä.
Suomenkieliset artikkelit:
• Pääkirjoitus
• Pelimannit Lappiin Tai Tulee Käppiin Tour: bändit King Of The Road -mittelössä
• Steps: dokumenttielokuva ilmastonmuutoksesta ja lumilautailusta, jonka tekemiseen käytettiin pääasiassa julkisia kulkuneuvoja ja mäet kavuttiin omin voimin ylös
• Jeijjo & Nupi: Olarin lahja maailmalle ja hip hopille
• Janne Martola: taiteilija joka teki mm. MC-liivin unissaan esiintyvistä jengeistä. Nero.
• Missä olette, homot?: Helsingin Sanomissakin mainittu artikkeli lumilautailusta ja tasa-arvosta
• Keikkareportaaseja
• Haudattu skeittipuisto: tarina Espanjassa maan alle haudatusta 70-luvun betoniskedeparkista joka kaivettiin käsin esiin.
•Viro: eteläisen naapurimme lumilautaskene ja spotit syväluotauksessa
IN ENGLISH:
100 pages premium quality magazine.
Cover art by Danny Larsen
Both English and Finnish content.
English articles:
• Sun Angle: entertaining interview of Portland's finest party band
• Danny Larsen: an artist and snowboarder who has a great style and often draws with dots and likes hand plants
• Wille Yli-Luoma: one of the world's best coffee roasters and the owner of famous Heart Roasters
• Whitey: director Rob "Whitey" McConnaughy started with snowbaording movies and now makes the music videos for bands like Red fang and Off! Rob tells us how it is to work with Jack Black.