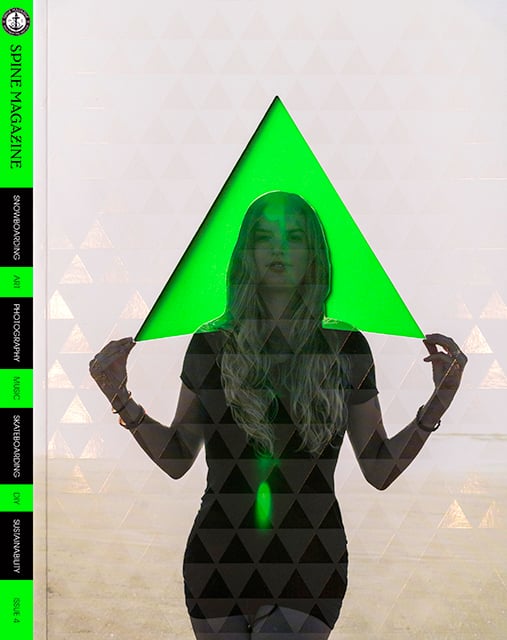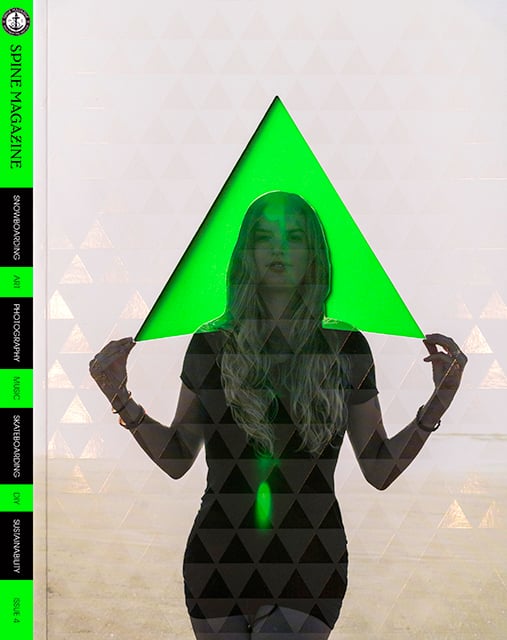 Spine Magazine - Issue 4
€20.00
180 pages premium quality magazine. Weight 651 g.
Special print tech: die cut hole + fluorescent colour + UV-varnish + matte laminate
Cover art by Corey Smith
Fully in English
Articles:
• Editorial
• Powsurfing – Riding without bindings has many names, but it's all about fun. Interviews with the manufacturers and driving forces behind the powsurfing movement.
• Corey Smith – Interview of artist and snowboard shaper who has some deeper insights about boarding culture and art.
• Arniko Skateboards – Hand carved in Nepal. Story about skateboarding culture and crafts in Nepal.
• Neil Hartmann – Interview of a man behind the famous Japanese Car Danchi movies. Neil was on a car danchi style riding trip with our writer Tuukka Tams and riding with Antti Autti, Enni Rukajärvi, Nicholas Wolken, and crew.
• Robot Show – A personal story about visiting Robot Restaurant in Tokyo
• Searching for Folk-Viljami – The amazing journey of finding out the truth about Folk-Viljami, the underground 70's Finnish murder ballad folk singer.
• Gallery – 48 pages of premium photos and stories behind them. Photos by Tero Repo, Keke Leppälä, Teemu Lahtinen, Jani Kärppä, Ville Vappula (ex Lahtinen), Teemu Heljo, Niki Rutanen, Matti Ollila, Julius Konttinen, Pasi Salminen and more.
• Anssi Kasitonni – Skateboarder, Snowboarder and artist that makes sculptures, short movies, animation, music, fine art and installations.
• The next round is on Jussi – Interview of Jussi Oksanen and his Mizu brand.
• A renaissance punk master – Interview of the most internationally famous Finnish hardcore punk legend Läjä Äijälä.
• Contributors
Limited edition - only 500 printed